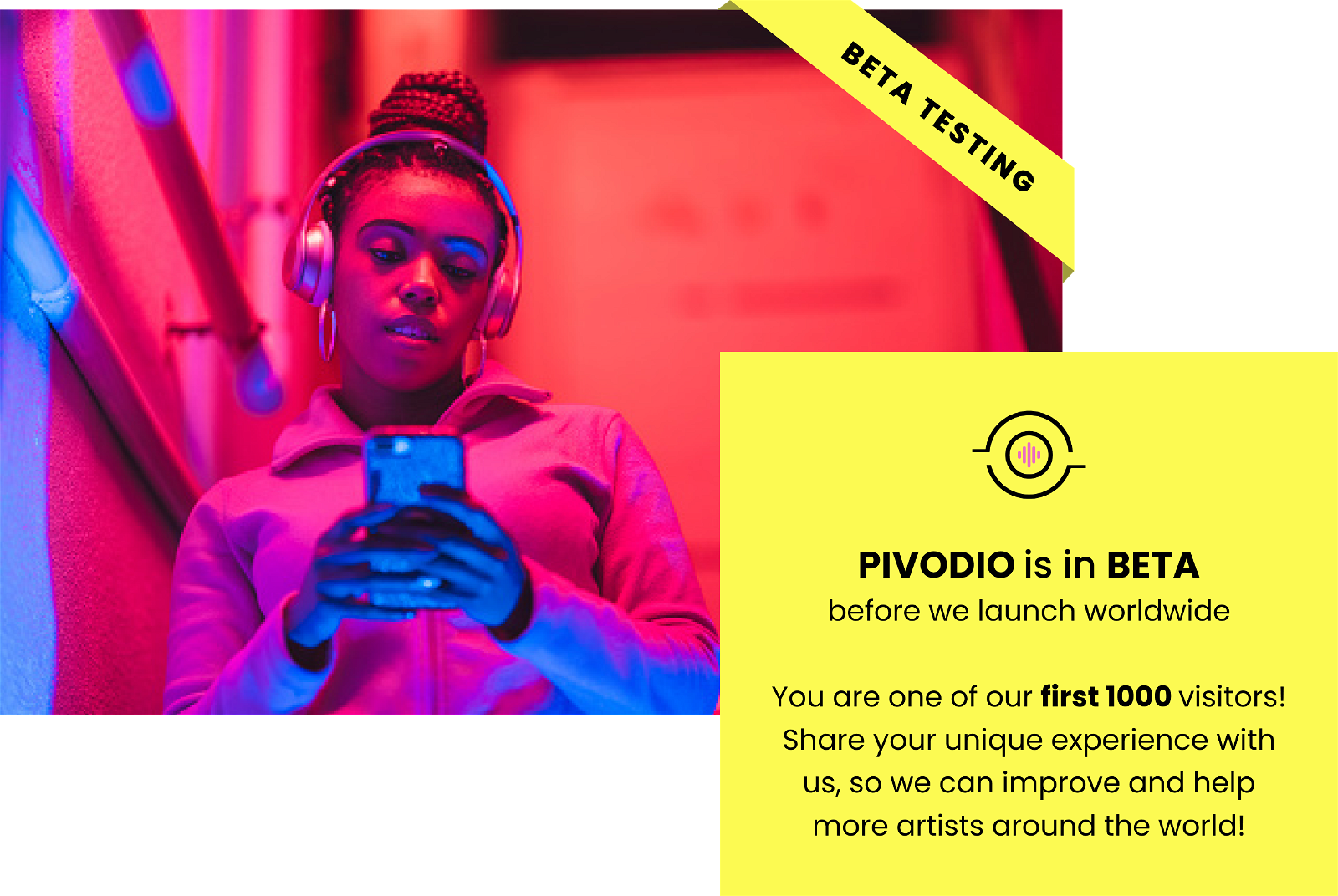 Professional feedback
tailored to you
Fine-tune your skills and create music that you're proud to share. Here's how:
Choose an expert
Share your projects
Receive personalized feedback
We help musicians activate their

inner genius
Pivodio is not online lessons. It's pin-pointed coaching from top musicians on your projects. With 5 minutes of focused feedback, our experts help you identify areas for improvement. Receive valuable feedback from experts of your choice, and unlock your projects' full potential!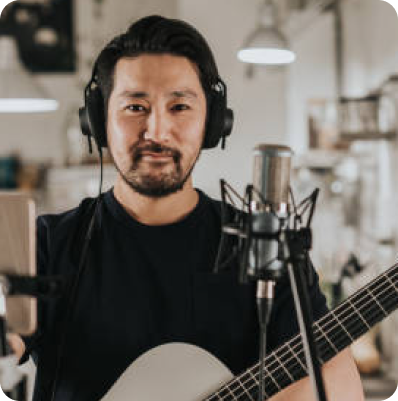 Dean Winchester, USA - Guitarist, Vocalist
Why
Pivodio
From strumming your first guitar chord or mastering beats like a pro, our network of coaches are here to lend you personalized guidance and help take those musical aspirations from bedroom jams to sold-out arenas!
Believe in yourself - we sure do.